About Me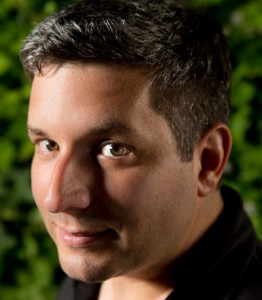 I live in Brooklyn, NY and write about technology, security, gadgets, gear, wristwatches, and the Internet. After spending four years as an IT programmer, I switched gears and became a full-time journalist. My work has appeared in the New York Times, Laptop, PC Upgrade, Surge, Gizmodo, Men's Health, InSync, Linux Journal, Popular Science, Sync, The Stir and I've written Black Hat: Misfits, Criminals, and Scammers in the Internet Age and Bloggers Boot Camp
. I also speak and consult. I have forthcoming books about Marie Antoinette's watch as well as a YA fiction book, Mytro. You can find out about my writing here.
I am CEO of Freemit.com, a fintech startup that I started with some old friends. We aim to change the world of finance with cryptocurrencies and the blockchain.
I am currency a columnist for TechCrunch.com and I run the BWL family of blogs, SlushPile.net and WristWatchReview.com. I also record the HourTime Podcast with Ariel Adams. This site is infrequently updated with my musings on technology but for goofy stuff you can visit biggs.cc and for most of my tech content head over to TechCrunch. You can check out my Amazon Author Page here.
I'm @johnbiggs on Twitter. You can email me at john@biggs.cc or, if it's urgent, contact me here.
Wondering what BigWideLogic means? Find out here.
Headshots by SharonaPhoto.com.